Pest Control in Yakima, WA
Is your home infested by pests? Are you worried about the health of your loved ones? If yes, then you can breathe easy as Certified Pest Removal is a company that can help you in getting rid of all kinds of pests.
Call us at (509) 392-4330 of fill in your detail in the form on our website. At Certified Pest Removal, we have the skills and the resources to drive away pests from your premises. We are the leading pest control in Yakima, WA.
Get Started Now!
Fill the form below and start your
process.
We will make your premises pest free
Yakima is a city where homeowners often face invasion of pests. These pests include rodents, bed bugs, ants, and cockroaches. Certified Pest Removal is a professional pest control company that has been helping residents of Yakima in their fight against pests for a long time now. We will make sure that pests are driven out of your premises and they do not return in near future.
I am very impressed with the service at Certified Pest! The customer service is exceptional and after one treatment I saw a dramatic difference. The guy took his time and did a very thorough job. I highly recommend this company for you bugs/pests concerns. Thank you and great job!
This company did an amazing job. I called them with an issue that I was having and had no idea where the problem was coming from. I can let you know they went above and beyond and I was very happy to pay the price because after 24 hours the problem as promised was non existent it has been 3 months now and not even a trace.
Great business and great service. We need more businesses like this in town. Had some bugs I never seen before, they quickly identified them, reassured me on my concerns, and was extremely helpful. I would highly recommend Certified Pest Control if you are having a pest situation.
This company was amazing as well as the workers. I have been so stressed out about my situation with these pests and he has come and given me peace of mind again. Very effective and dependable. Best service I have had. Highly recommend to anyone with a pest problem.
Why you should choose Certified Pest Removal
Many pest control companies have mushroomed in Yakima in recent times. But you cannot expect desired results from all these companies. Certified Pest Removal is a company that has earned the trust of the residents of Yakima with consistent results in their fight against pests.
The company is certified, licensed, and fully insured to take all worries off the shoulders of its clients. It has a wonderful track record of having helped its clients in Yakima in solving their pest related problems.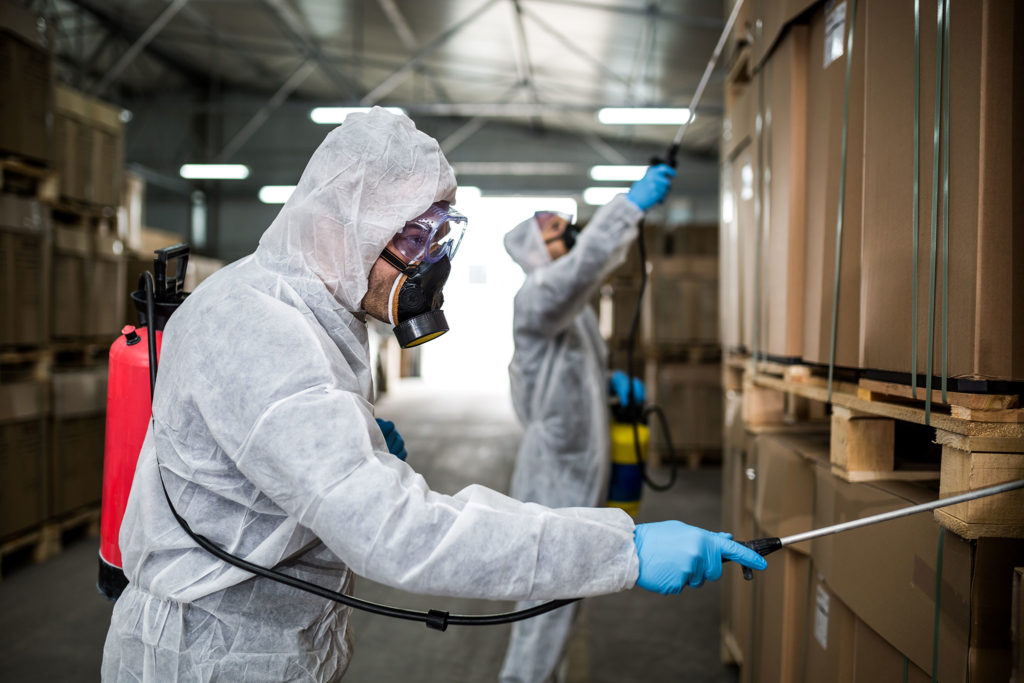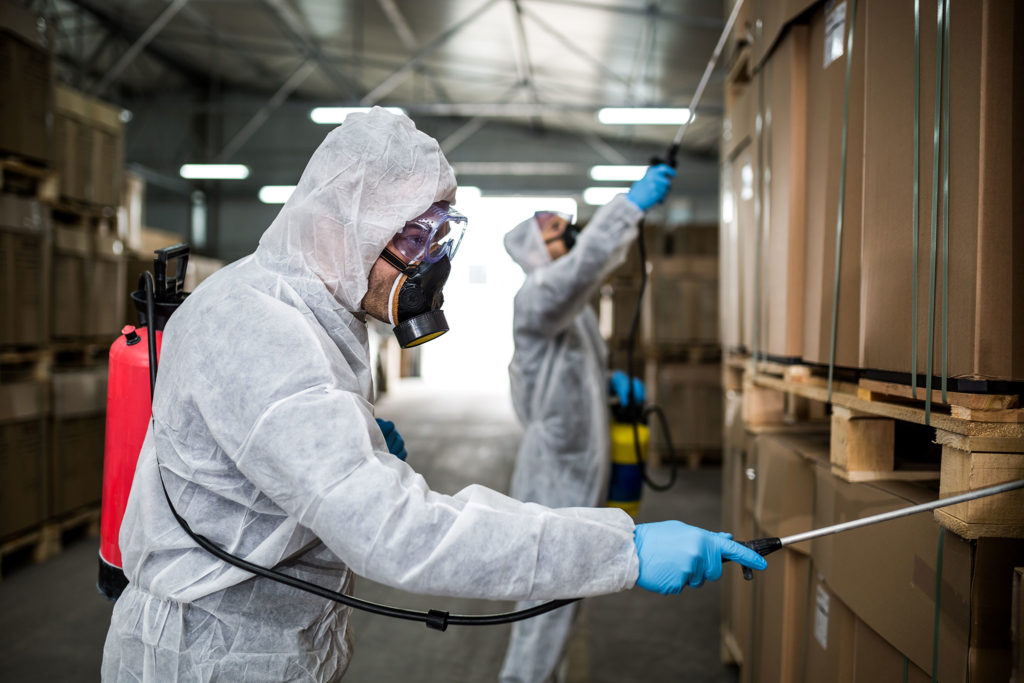 Get desired results whatever the pest
Some pest species can prove to be very difficult in removing from a home or workplace. But no pest species and severity of invasion is too big a challenge for Certified Pest Removal. We have experts having complete knowledge about all kinds of pest commonly encountered by homeowners in Yakima.
Our experts inspect the premises to identify the species of pests and then decide on a customized plan for their removal. It is no wonder then that we are the most loved Yakima pest control service.
Reasons why we are your best bet against pests
Certified Pest Removal is the most popular pest control service in the whole of Yakima. However, you need not worry about our charges. We have streamlined our procedure and achieve great results while keeping our prices down to earth.
If you are worried about the ill effects of pesticides on your kids and pets, you will be happy to know that Certified Pest Removal uses natural and safe substances for pest removal. Our pest removal endeavor does not pose any health risks for small kids and pests in the homes of our clients.
About Yakima, WA
Washington State located in the very fertile Yakima Valley region. This region is famous for its apple orchards and wineries. Yakima has a suburban feel to it. It boasts a population of close to 100,000. Median home value in Yakima is only $160,000. Residents of this city enjoy all 4 seasons in a year.
Affordable Pest Control in Yakima, WA
CERTIFIED PEST REMOVAL IS AN ESTABLISHED COMPANY THAT SERVICES THE GREATER YAKIMA, WA AREA.
Each day increases the case of sickness or infections motivated by insects or pests in our homes and offices.
We are the solution. We listen and effectively respond to your needs.
Year-round, Certified Pest Removal in Yakima, WA is committed to ridding your home, residential property or business of those unwanted guests. Our state-of-the-art methods are carefully applied to achieve maximum effectiveness while maintaining environmental friendliness. Our team is highly trained, friendly and efficient.
Commercial Pest Control Solutions
If you're a business or organisation and suffer from some sort of pest problem then you should contact Certified Pest Removal today. We manage all sorts of commercial properties including but not limited to Hotels, Warehouses, Offices and Restaurants.
Our work is carried out professionally and discreetly as you would expect from a quality pest control company.
Damage to Commercial Properties From Pests
The cost of not dealing with a pest problem within a commercial environment can be more than just a monetary one. Damage can be done to a company's reputation which can sometimes seem irreversible.
At Certified Pest Removal Yakima, WA we offer various contracts to commercial properties to help maintain regular visits to the site in question.
Residential Pest Control
If you're a homeowner and suffer from some sort of domestic pest problem then you should contact Certified Pest Removal today. Pests can bring a lot of stress and worry into your home life, especially if you have children or pets.
We manage all sorts of residential pest problems including but not limited to ants, wasps, bedbugs or rats and we will react to all calls quickly and with the urgency they deserve. Our work is carried out professionally and discreetly as you would expect from a quality pest control company.
If you have any questions regarding our Residential or Commercial Yakima, WA pest control services feel free to call. We will  inspect your property for you in order to create a personalized pest control plan.
Call us and live without worry and stress.
Pest Control Service Yakima, WA
Our pest control service covers a vast range of problematic pest problems including but not limited to : Wasp Nest Removal, Bed Bugs, Cockroaches, Mouse Control, Rat Control, Ants, Fleas and Flying insects of many varieties.
Our specialist pest control services include:
Wasp Control

and

Wasp Nest Removal

for properties, buildings and gardens across Yakima, WA.

Ant Control

to help get rid of ants and their nests with effective treatments to deal with any unwelcome ant infestations across Yakima, WA..

Rats and Mice Control

we offer baiting and trapping of all rodents in domestic and commercial properties in Yakima, WA..

Bird Control and Cleaning:

Certified Pest Removal offers the removal of Guano from sites quickly and efficiently for commercial customers in Yakima, WA.

Cockroach Pest Control

for food outlets, restaurants, hotels and domestic properties helps eradicate cockroach infestations from premises across Yakima, WA..

Insect Control

we supply the provision of electronic fly killers and screens to help protect you and your business from flying insects with delivery across Yakima, WA.
Why Choose Certified Pest Removal Yakima, WA
Our prices are extremely competitive and you can be assured that our quality of workmanship is of the very highest regard.

We have the experience and knowledge base to counter any pest infestation and all areas of our work is carried out to strict professional standards.

We offer our pest control services to both Domestic and Commercial properties and put in place effective solutions to prevent the problem from arising in the future.
For any pest problem you might be suffering from, and remember Certified Pest Removal is available for any residential, commercial, and agricultural jobs.
Types of Pest Control Treatment – Yakima, WA
With the passage of time many types of pest control treatment has been invented and being used for pest control. The aim of all the types of pest control treatment is to get rid of pests which are harmful for human beings and their belongings. The use of pest control treatment depends upon a few certain conditions and you must select the treatment according to the situation and types of pests whom you are exposed to. Normally, there are three main types of pest control treatment which are being used by most of the pest control services in Yakima, WA.
Powder Based Pest Control Treatment
The powder based pest control treatment is one of the old treatment methods, which is still effective and people are applying this method to control the earth pests which move with legs. The best method is to place the DDT powder at different locations on the Passageway of the pests. Additionally, you can place the powder on the holes and cracks where pests keep on hiding. Insect killing by powder method is extremely effective to control such kinds of pests which walk on their legs like ants, bed bugs and worms etc. A drawback of this method is that while placing the powder in the house, it is a hazard for kids and pets. Therefore, while spreading the insecticide powder, you should keep in mind that you have adopted all precautionary measures.
Liquid Based Pest Control Treatment
Liquid based pesticides are most effective for control of all kinds of pests. Most of the drugs for pest control are broad spectrum and can be used for control of multiple pests and insects. At domestic level liquid pesticides are used to control flies and mosquitoes which helps to kill the insects. Similarly, liquid pesticides are sprayed at large scale for killing the large number of pests in the cities and towns. There are different types of machines which are used for spraying insecticides. Usually, manual spraying machines are used for domestic level, whereas motor operated like fogging machines are used at large scales. In farms, tractor operated machines are also being used to spray insecticides on the crops which helps to spray large areas in minimum time using less manpower.
Miscellaneous Pest Control Treatments
Apart from the methods which you have read above, there are some other methods but these methods are of temporary nature and used at domestic levels. For example we use anti-mosquito mats and quills to kill the mosquitoes. The mats and quills produce smoke while burning which attacks on the respiratory system of mosquitoes. But, this method is not recommended by the physicians because this smoke is also dangerous for human beings. Moreover, it temporarily affects the mosquitoes until the quill or mat is burnt. The most effective and almost permanent pest control treatment is spray of pesticides, because the pesticides are manufactured with great care to avoid the adverse effects on the human body and other pets / animals.
This was a cursory look on the types of pest control treatment, commonly being used in different parts of the world. Presently, the pest control industry is growing up and introducing effective and advanced pest control products in the market. Consult Certified Pest Removal in Yakima, WA to have the best method for selecting an effective pesticide.
Certified Pest Removal provides a free consultation for all commercial and residential customers across Yakima, WA. Our work is carried out professionally and discreetly as you would expect from a quality pest control company.
You can call us for free on (509) 392-4330 to discuss what options are available to residents within Yakima, WA.