Pest Control in Hillsboro, OR
You have come to the right place if you are facing the wrath of pest invasion in your home or workplace. Certified Pest Removal is the leading and most loved pest control service in Hillsboro, Oregon.
There is no need to worry about damage to property or health of your loved ones. Just dial (503) 567-4991 or fill up our form and relax as our experts take charge of the situation in your premises. We guarantee removal of all kinds of pests form your premises.
Get Started Now!
Fill the form below and start your
process.
Rest assured of a pest free home and office
Homeowners in Hillsboro often face invasion of pests like ants, cockroaches, and bedbugs that create serious health problems for their loved ones. At Certified Pest Removal, we can make your home or office free from pest invasion no matter what the species or the severity of invasion. So popular is our pest control service that our clients call us whenever they have a suspicion that their home has been invaded by pests.
I am very impressed with the service at Certified Pest! The customer service is exceptional and after one treatment I saw a dramatic difference. The guy took his time and did a very thorough job. I highly recommend this company for you bugs/pests concerns. Thank you and great job!
This company did an amazing job. I called them with an issue that I was having and had no idea where the problem was coming from. I can let you know they went above and beyond and I was very happy to pay the price because after 24 hours the problem as promised was non existent it has been 3 months now and not even a trace.
Great business and great service. We need more businesses like this in town. Had some bugs I never seen before, they quickly identified them, reassured me on my concerns, and was extremely helpful. I would highly recommend Certified Pest Control if you are having a pest situation.
This company was amazing as well as the workers. I have been so stressed out about my situation with these pests and he has come and given me peace of mind again. Very effective and dependable. Best service I have had. Highly recommend to anyone with a pest problem.
Why choose Certified Pest Removal
Pest control in Hillsboro has become a serious problem in recent times. There are several companies providing pest control services in Hillsboro. However, not all these companies are created equal.
Certified Pest Removal is not only certified and licensed but also a very professional company working in the field of pest removal for a very long time.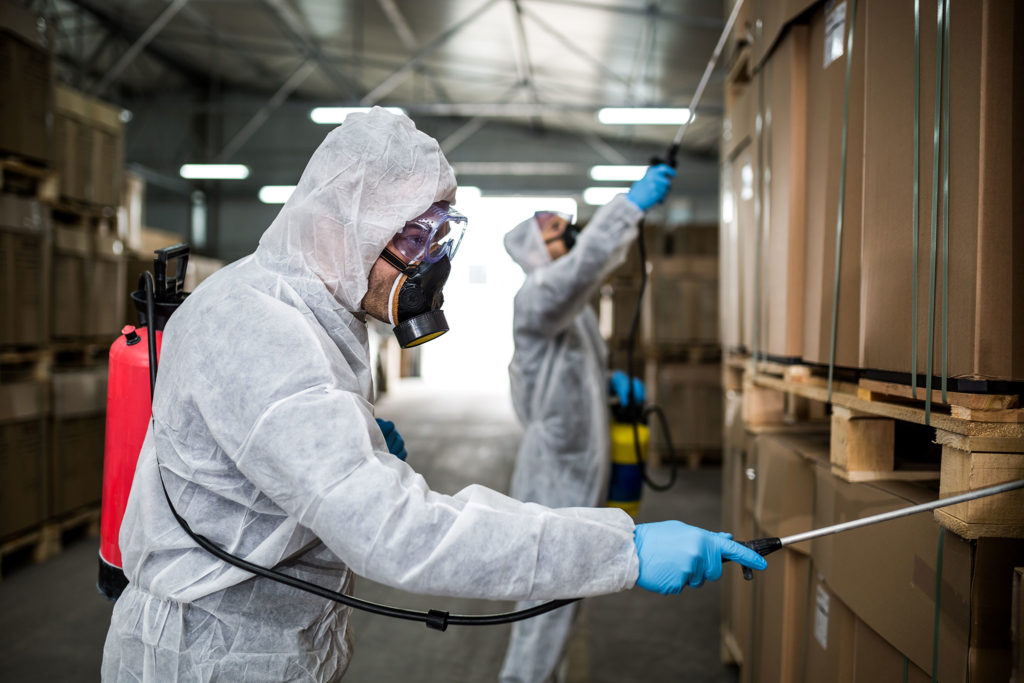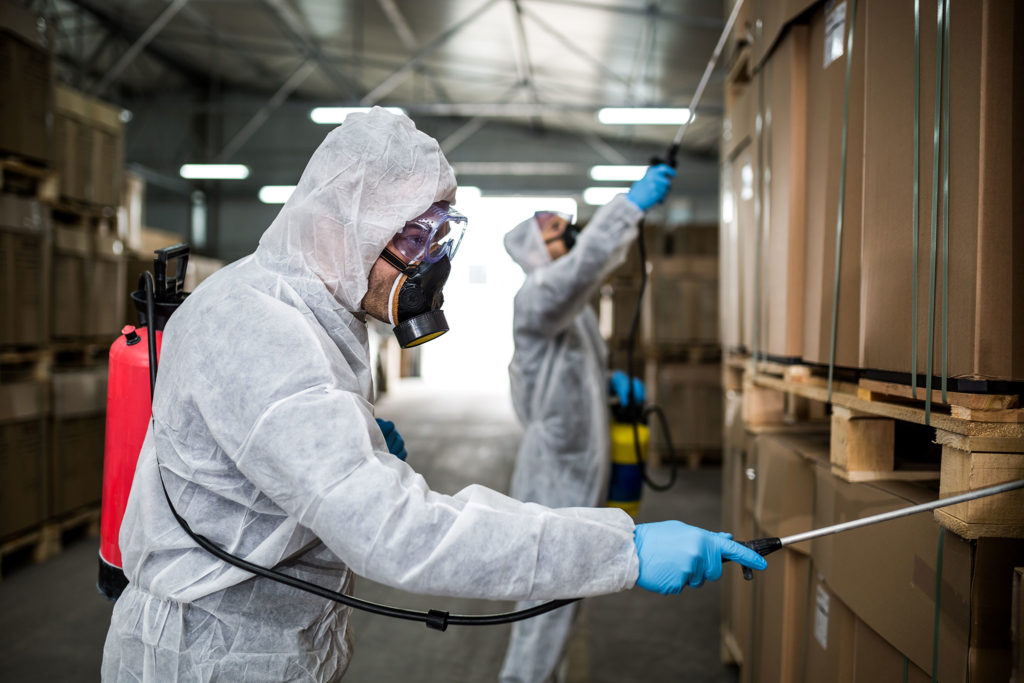 Count on us to get rid of all kinds of pests
Pests are not just pesky but also very stubborn when it comes to driving them out of a home. It takes knowledge about their hiding and breeding habits to devise a perfect strategy for their removal form the premises of the client.
At Certified Pest Removal, we have experts who have full knowledge about pest species and their eating and mating behaviors. Correct identification of pest species allows us to drive them away from the premises of our client as we create unfavorable conditions for them inside the house.
Reasons why we are your best bet against pests
When you choose to work with the most popular pest control company in Hillsboro, you expect to be charged a high price for pest control services. You get a pleasant surprise when you ask for a no obligations quote from us. Yes, we have streamlined the process of pest control in Hillsboro to make it highly effective and efficient. Our prices are down to earth and very competitive.
We make use of pesticides and techniques that are natural and completely safe for human beings. Our clients know that their kids and pets will not face any health issues on account of our pest control servicers.
About Hillsboro, Oregon
Hillsboro is the county seat of Washington County. It is the 5th largest city in the state of Oregon. It lies to the west of Portland in the valley of Tualatin. It is also famous as Silicon Forest because of the presence of many tech companies like Intel.
Pests are an emerging threat worldwide and Hillsboro, OR is also facing this threat. The main threat which people of this city are facing is bed bugs which need an effective best pest control treatment to get rid of. Apart from bed bugs, there are some other pests which are causing many life threatening diseases to the people and pets. Here are some useful infestation methods which are being applied by Certified Pest Removal in Hillsboro, OR.
Pest Control by Fumigation in Hillsboro, OR
One of the broad spectrum methods for pest control in Hillsboro, OR is fumigation. Fumigation is the favorite method because it is enormously effective on all kinds of organisms. Additionally, fumigation is a time saving technique because you can cover a large area by spraying the pesticides with fogging machines.
Usually bed bugs and cockroaches are found in most of the coastal areas of Hillsboro, OR because the humid environment is the favorite residence of these pests. Termites, ants, ticks and rats are also found in different parts of the country. These pests are responsible for transmitting different types of disease to the people, pets and plants; either directly or indirectly. Additionally, mosquitoes are common in all parts of the area which need proper treatment for the prevention of mosquito borne diseases. Mosquitoes are dangerous amongst all the pests and need special attention to get rid of. The effective method to get rid of mosquitoes and other harmful pests is fumigation which covers lots of pests in single treatment. However, you can select the specific pest control treatment for any of the pests.
If you are residing in Hillsboro, OR and need pest control service, you found the right place.
To know more about Certified Pest Removal in Hillsboro, OR stay with us, as we are the leading Pest control service in Hillsboro, OR!
Pest Control Service Hillsboro, OR
The large and spacious nature of your house is attractive to small pests. As you may know, some pests are not only a nuisance but also bite and transmit diseases. Certified Pest Removal in Hillsboro, OR is aimed at eliminating the pests from your home as well as making conditions unfavourable for habitation.
Treatment for Termites
Like bees, termites live in colonies that have a queen which lays eggs to bring forth offspring. The colonies are built in termite hills or mounts. Once in a while especially in the wet season termites move away from their colonies to search for food which they transport and store in termite hills. 
Pre-construction soil poisoning is the best way to prevent termites. After construction, control of termite involves first identifying the termite hill and demolishing it. Most colonies would collapse if the queen termite is identified and killed. Termiticides are sprayed and the worker termites to kill them. Termiticides are also sprayed on walls, trees, wall crevices, wooden floors, cabinets, roofs or ceilings. 
There are two types of baits used in termite control: direct and interception methods. In direct baiting, the bait is placed on the termite hill. Interception method involves placing baits on wall crevices used by termites to enter the home. 
Treatment for Bedbugs
Bed Bugs are small blood sucking insects that hide in bed crevices at day but come out at night to bite humans. With bedbugs in your bed, you can forget about a good night's sleep. Contrary to popular belief, bed bugs do not prefer dirty places; they can infest even the cleanest of beds. They can also stay for a long time without a blood meal. 
Over the years, bedbugs have developed resistance to most common pesticides. The modern approach in treatment for bedbugs combines both insecticide and non-insecticide methods. Bedbugs can be manually removed from the bed. However, if the number of bedbugs is high then vacuuming bed crevices is advised. The mattress and bedding are washed and then treated with heat. It is also important that pets such as dogs be treated for bedbugs. 
Treatment for Mosquitoes
Apart from transmitting diseases such as malaria, dengue fever, and yellow fever mosquitoes also cause inflammation where they bite. Treatment for mosquitoes must first start with proper inspection to determine their hiding and breeding places. Any containers that can store water to allow for breeding must be destroyed. 
Mosquito fogging service is the process of spraying their hiding places with insecticides that form fog in the air. Fogging is effective on adults. Their hiding zones can be smeared with sticking agents. You may also need to have crevices in the condominium covered and sprayed with insecticides to prevent entry. 
As you can see, there are a myriad of ways for treating different pests. However, you need to have the job done by a professional exterminator. This not only assures you of safety but also of quality services that will keep working long after the job is done. Whatever pest infests your house, there is always an effective control method for it. Call us now to get a free Pest control service quotation.
Mosquito Fogging Service in Hillsboro, OR
Mosquitoes are tiny insects that are not only a nuisance but can also transmit diseases such as malaria. It is easy to kill one mosquito by a single slap as it bites. However, you will definitely need a better plan if the mosquitoes are many. One of the best ways to kill these insects is to use mosquito fogging service in Hillsboro, OR.
What is Mosquito Fogging?
Mosquitoes have a life cycle that occurs in the human body as well as the environment. Anytime this cycle is interrupted the number of reproductive mosquitoes reduces. Fogging targets is the process of killing insects using recommended insecticide that forms a cloud in the air. It targets two stages of metamorphosis: adult and eggs.
Why is it done?
Mosquitoes invade any dump space they can get whether it is in or outside the home. Fogging is more often targeted at those insects which are hiding in the bushes, grass, or any other place outside the house. This way, you can spend more outdoors without being bitten. In addition, the less of the tiny insects will fly in from outside to bite you at night.
Types of Fogging
it is important to know the types of fogging available. There are two types of fogging: thermo and cold fogging. However, both methods are more or less equally effective.
For thermal fogging, the chemical pesticide is first burnt and then the smoke produced is disseminated in places in your lawn where the insects could be hiding. This method works in two ways. Firstly, the smoke disturbs the insects and since it is hot, some mosquitoes are burnt. Secondly, the pesticide suffocates the mosquitoes and is corrosive to their bodies.
Cold fogging, on the other hand, does not involve burning of pesticides; the chemical is sprayed directly in the hiding places. In both cold and thermal fogging, the active ingredients in the pesticides are usually pyrethroids, malathion or pyrethrins. Most of the modern pesticides are formulated as ultra-low-volume (ULV). This means that the aerosols droplets are super small and stay in the air for longer to kill insects on contact. UVL also ensures that the insecticides percolate at one place thus harmful effects are not disseminated.
How and When is Fogging done?
Generally speaking, mosquito fogging should be done once in a month. However, depending on the numbers of mosquitoes in a specific area fogging can be done more frequently. Fogging is done by using sprayers. On a large scale, the sprayer is carried by tractors. Handheld sprayers are used on a small scale.
Advantages of Mosquito Fogging
Kills many mosquitoes in one session

The pesticides are made to cause less harmful effects to the environment.

There is no need to move while fogging is done.

Fogging is one of the quickest methods of killing mosquitoes.
As you can see, mosquito fogging is an effective and easy method of killing mosquitoes. Contact us now for a free quotation of your pest control problem.