Certified Pest Removal Bend, OR
Certified Pest Removal is the best and most efficient solution for you if you are experiencing problems related to pests in your house or business in Bend Oregon.
Call us at (541) 209-6872 to know how we can help you in getting rid of pests for your premises. You can also fill in the form to avail the best pest control in Bend, Oregon.
Get Started Now!
Fill the form below and start your
process.
We will get rid of all kinds of pests from your home or workplace
Certified Pest Removal is the leading pest control service in Bend OR. We have experts having complete knowledge about all kinds of pests found in this city of Oregon. They can identify the species and then carry out pest control that is safe and eco friendly. Whether it is bed bugs, rats, cockroaches, or ants, we will make sure you get a pest free home or workplace.
I am very impressed with the service at Certified Pest! The customer service is exceptional and after one treatment I saw a dramatic difference. The guy took his time and did a very thorough job. I highly recommend this company for you bugs/pests concerns. Thank you and great job!
This company did an amazing job. I called them with an issue that I was having and had no idea where the problem was coming from. I can let you know they went above and beyond and I was very happy to pay the price because after 24 hours the problem as promised was non existent it has been 3 months now and not even a trace.
Great business and great service. We need more businesses like this in town. Had some bugs I never seen before, they quickly identified them, reassured me on my concerns, and was extremely helpful. I would highly recommend Certified Pest Control if you are having a pest situation.
This company was amazing as well as the workers. I have been so stressed out about my situation with these pests and he has come and given me peace of mind again. Very effective and dependable. Best service I have had. Highly recommend to anyone with a pest problem.
Pest control that is effective and also safe
Certified Pest Removal in Bend has carved a niche for itself as a company that gets rid of all kinds of pests in a very safe and effective manner.
Our products and equipment are eco friendly and we do not cause any health problem for kids, and pets living inside the house.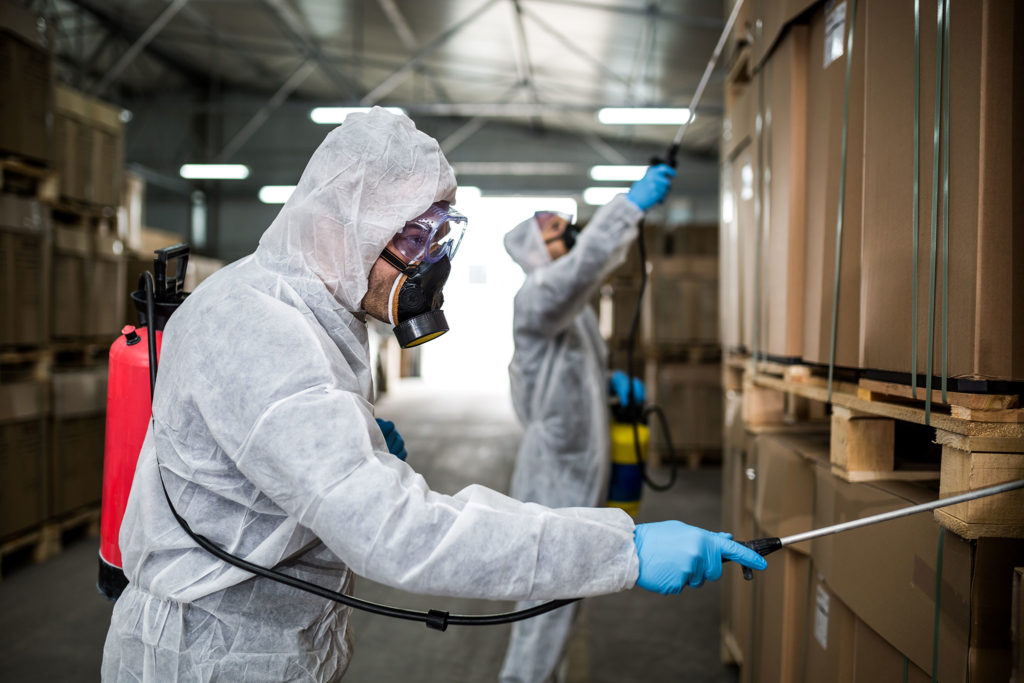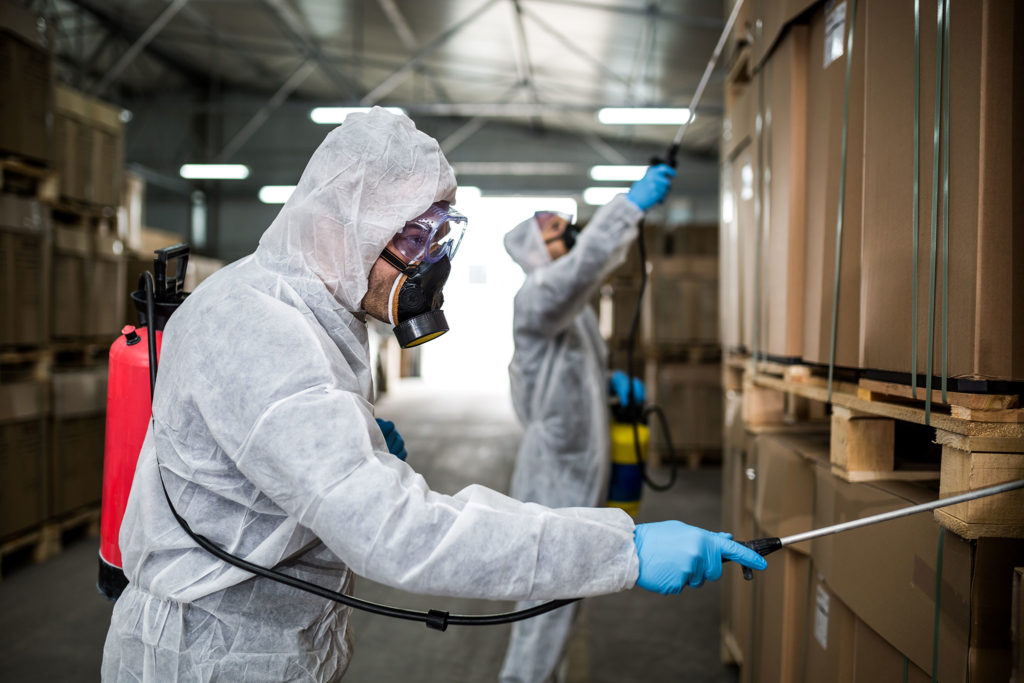 About Bend, OR
Bend is a beautiful city on Deschutes River in Oregon. Blessed with beautiful natural scenery, Bend is surrounded by lakes, mountains, and forests.
It is considered one of the most desirable cities to live in Oregon. It has a population of nearly 90,000 people with a median home value of $326000.
Pests Problem? Choose Certified Pest Removal in Bend, OR
Dependable. Friendly. Professional
Welcome to Certified Pest Removal
Certified Pest Removal is a Pest Control Company in Bend, OR. Our main focus is delivering a high-quality service to our customers. Our company is giving you a service provided by people with the knowledge and understanding of the local area, plus all our technicians have the qualified skill levels to help protect your home or business from the complications of pest infestations.
Integrated Pest Management Treatments
Integrated Pest Management or IPM is the use of various different methods to keep rodents, insects and other pests out of the home or business. It is the most effective method of keeping an area pest free.
Domestic Pest Control
Pests can bring a lot of stress and worry into your life at home, especially if you have children or pets, whether it's ants, wasps, bedbugs or rats we will react to all calls quickly and with the urgency they deserve.
Commercial Pest Control
A lot of companies have a contract with a Pest Control Management company for regular visits to maintain their site, without this you are leaving your premises and your company image vulnerable to pest infestations which can lead to damage to electrical goods such as computers and phone lines , also warehouse stock is at risk of damage or infestation, the worst scenario for your customers.
Certified Pest Removal provide a professional, effective and affordable pest control service for domestic and commercial customers in Bend, OR that have problems with Ants, Bed Bugs, Beetles, Cockroaches, Fleas, Flies, Mice, Rats, Wasps, Bird Droppings, Textile Pests and other types of pests.
Pest Control Service Bend, OR
Certified Pest Removal offers a range of pest control services. We provide Reliable and Fast services at Affordable rates. Don't waste your time and money using off the shelf products to try and get rid of pests, call Certified Pest Removal and let us give you your homes and offices back.
Ants Pest Control
Don't waste your time and money using off the shelf products to try and get rid of ants. You're better off calling a professional Pest Control company, such as ourselves, and letting us get rid of your ant problem, within your home or office, permanently.
Certified Pest Removal Bend, OR will get rid of the ants and their nests and will put treatments in place to deal with any unwelcome ant infestations with the urgency they demand. Certified Pest Removal Bend, OR can deal with any ant pest control problem no matter how big or small.
Bed Bugs Pest Control Services
If you suspect you have a bed bugs problem within your home or establishment then it is advisable that you deal with this problem as quickly as possible. Attempting DIY pest control solutions on bed bugs will not eradicate the problem and you are knowingly putting people or guests of your home/establishment in danger of being bitten.
Beetle Pest Control Services
If you have a Beetle problem and are suffering the headache of finding which DIY off-the-shelf products will prove the most effective then contact Certified Pest Removal as we can save yourself time and money.
Cockroaches Pest Control
Cockroaches are one of the most repulsive pests to most people, simply by their presence. They are also known for being able to transmit disease organisms such as the bacteria which cause food poisoning.
Recent researches have found that Cockroaches are an important source of allergy in people, and fall second only to Dust.
If you have a food outlet or restaurant then you understand the importance of eradicating cockroaches from your premises.
Flea Control
One of the most frustrating things about having fleas in your household is watching your pets suffer in silence, unable to help themselves against the constant need to deal with an itch.
At Certified Pest Removal Bend, OR we use a strong fumigation treatment to help tackle your Fleas problem which works wonders on these unwelcome visitors.
Flies Pest Control
Are you noticing a sudden increase of Flies visiting your property? Certified Pest Removal Bend, OR can survey and control your situation with effective solutions and provide electronic Fly killers.
Mice Pest Control
Have Mice found their way into your home? If so, don't bother with those time-wasting, less effective, off-the-shelf products that claim to eradicate your mouse problem. Instead call the professionals – call Certified Pest Removal Bend, OR.
Rats Pest Control
rat pest controlHearing strange noises through the night? Noticing unusual droppings near food sources? You could have a Rat problem and if you don't deal with it properly or quickly you could find your problem developing rapidly into a Rat infestation. Call the experts – call Certified Pest Removal Bend,OR today and we will soon have your Rat problem under control.
Wasp Control & Wasp Nest Removal
Once summer comes around there's no insect that causes more distress to people than Wasps. If you have noticed the existence of a Wasps nest either within your home or property, it is advisable to contact a professional pest control company to exact its removal.
The Importance of Wasp Control
Wasp stings can be more than an irritation. For people who suffer an allergic reaction to the injected venom, the unexpected disturbance of wasp nests can result in anaphylaxis.
If you suspect you have wasp nests in your home or on your property, the best course of action is to seek help from a professional pest control service with the proper wasp control information.
As a dedicated bird control specialist Certified Pest Removal Bend, OR provides years of experience with a wide range of bird control services that will tackle any bird problem.
Pest birds such as Pigeons and Seagulls for example, are not only a nuisance but also can be a danger to staff and the public, especially during the nesting season when they can nest on buildings and rooftop plant machinery. Other species such as Skylarks or Lapwings, ground nesting birds, cause delays and problems to re-development projects and construction sites.
Textile Pest Control
These pest problems can go unnoticed for some time until the damage has already been done. The warning signs of having a textile pest infestation include finding live or dead insects residing within cupboards or around your windows. If not recognised and treated, textile pests can do catastrophic damage to carpets, clothing, soft furnishings and even historic artifacts. Textile Pest problems tend to become active from nearby birds nests.
Certified Pest Removal Bend, OR have the ideal professional equipment and expertise to eradicate this problem and is much more effective than any off-the-shelf product available.
Other Pests
Our world is full of thousands of varieties of insects which, when left to their own means can over-populate, causing expensive damage to properties and even affecting personal health and hygiene. All of this disruption can cost lives and severely stifle the running of businesses.
If you're suffering the headache of finding which DIY off-the-shelf product will prove the most effective solution, we can save yourself a lot of wasted time, effort and money by simply calling Certified Pest Removal Bend, OR who have the professionalism and expertise to treat your infestation with the urgency it deserves.
Why Choose Certified Pest Removal Bend, OR?
Certified Pest Removal Bend, OR will respond to your Ant infestations, Bed Bugs infestation, Beetle infestation, Cockroach infestation, Fleas infestation, Fly problem, Mouse problem, Rat problem, Wasp problem, Bird control problem, and Textile Pest infestation with the urgency it demands and will put professional treatments in place to deal with your pests problem quickly and efficiently. Our work is carried out discreetly as you would expect from a quality pest control company when dealing with infestations.
The obvious choice for companies who value their Environmental, Social and Corporate responsibilities is Certified Pest Removal.
Having been in this Pest Control business in Bend, OR for over years, Certified Pest Removal is accredited as one of the most recognised Pest Control Companies in Oregon. 
Contact us at (541) 209-6872 for a free quotation before you outsource your service to someone else. Give yourself a chance to compare our service fee.